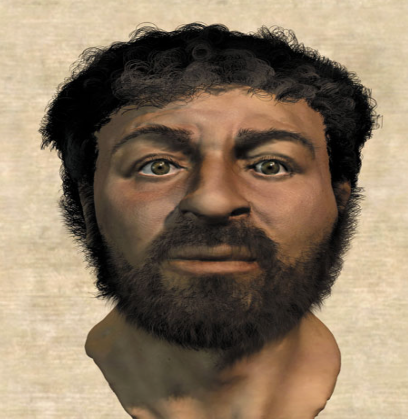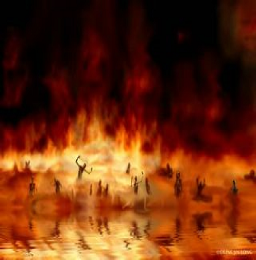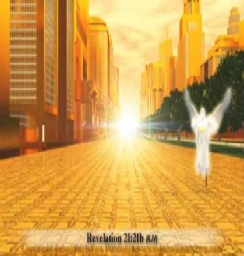 The fear of the LORD is the beginning of wisdom: and the knowledge of the holy is understanding.
Proverbs 9-10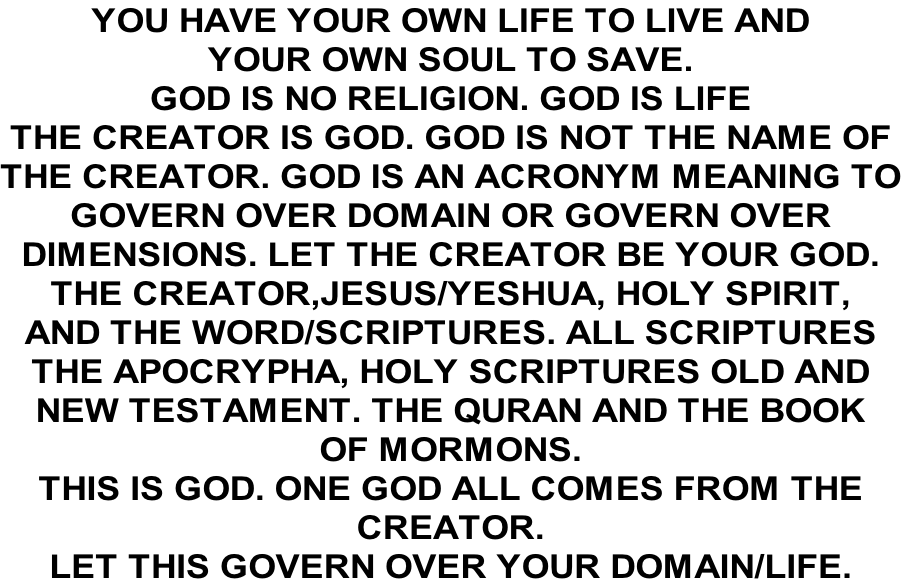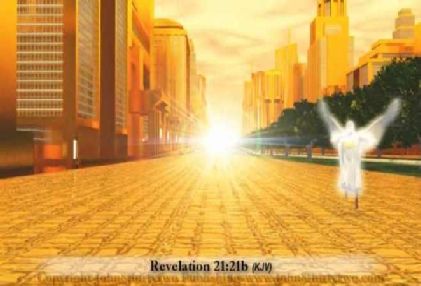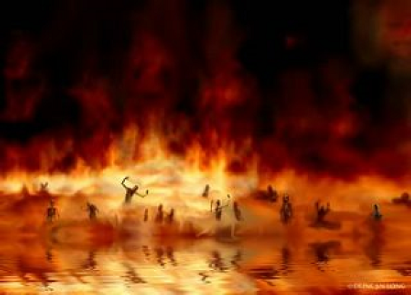 READ THE BOOK OF MORMON INTRODUCTION FOR THIS INFORMATION. MORE SCRIPTURES OF THE CREATOR. THE SCRIPTURES ALL SCRIPTURES, (HOLY BIBLE, QURAN, TORAH, APOCRYPHA, AND THE BOOK OF MORMON. THE WORD IS NO RELIGION BUT LIFE. THE WORD IS GOD. THE INSTRUCTIONS TO LIFE.
INTRODUCTION
The Book of Mormon is a volume of holy scripture comparable to the Bible. It is a record of God's dealings with ancient inhabitants of the Americas and contains the fullness of the everlasting gospel.
The book was written by many ancient prophets by the spirit of prophecy and revelation. Their words, written on gold plates, were quoted and abridged by a prophet-historian named Mormon. The record gives an account of two great civilizations. One came from Jerusalem in 600 B.C. and afterward separated into two nations, known as the Nephites and the Lamanites. The other came much earlier when the Lord confounded the tongues at the Tower of Babel. This group is known as the Jaredites. After thousands of years, all were destroyed except the Lamanites, and they are among the ancestors of the American Indians.
Those who gain this divine witness from the Holy Spirit will also come to know by the same power that Jesus Christ is the Savior of the world, that Joseph Smith is His revelator and prophet in these last days, and that The Church of Jesus Christ of Latter-day Saints is the Lord's kingdom once again established on the earth, preparatory to the Second Coming of the Messiah.
Be it known unto all nations, kindreds, tongues, and people, unto whom this work shall come: That we, through the grace of God the Father, and our Lord Jesus Christ, have seen the plates which contain this record, which is a record of the people of Nephi, and also of the Lamanites, their brethren, and also of the people of Jared, who came from the tower of which hath been spoken. And we also know that they have been translated by the gift and power of God, for his voice hath declared it unto us; wherefore we know of a surety that the work is true.
The federal government recognizes 574 Native American tribes in the continental U.S. and Alaska.
Cherokee, Iroquois, Apache, Navajo,Sioux, Paiute, Sauk people, Houma people, Odawa, Meskwaki, Rappahannock people, Cheyenne, Mattole, Chumash people, Akimel O'odham, Quechan, Osage Nation, Miami people, Iowa people, Sac and Fox Nation, Nanticoke people, Chinookan peoples, Ute people, Ho-Chunk, Shinnecock Indian Nation, Shoshone, Eastern Shawnee Tribe of Oklahoma, Indigenous peoples of the Northwest Plateau, Quinnipiac, Nottoway people,Yakama, Crow people, Pawnee people, Biloxi people,Tillamook people, Modoc people, Beaver Creek Indian Tribe,
Citizen Potawatomi Nation, Seneca–Cayuga Nation, Maidu, MOWA Band of Choctaw Indians,Washoe people, Big Valley Rancheria, Aztech,
Golden Hill Paugussett Indian Nation, Ponca, Fort Sill Apache Tribe, Fort Sill Apache Tribe, Fort Sill Apache Tribe, Delaware Nation, Seminole
Occaneechi Band of the Saponi Nation, Eastern Pequot Tribal Nation, United Keetoowah Band of Cherokee Indians, Shawnee Tribe, Mohegan Tribe,
Blackfoot Indian Tribe,