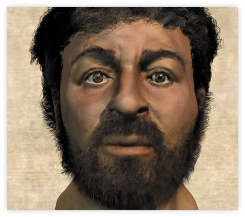 My Articles written to answer questions about God and life. Study all the books to show yourself approved. The truth will set you FREE.







The laws of God and the Universe.
The laws that God have created can't be change. The best thing for Men/Women to do is to get to understand them and obey them if you/men/women want to live well. The scriptures are the instructions to life. I don't understand why people don't want to believe in the scriptures. You must read or listen to the Holy Scriptures, (the ones that is removed also),The Quran, The Book of Mormon, and The Torah.
The Ten Commandments that God/The Creator gave to Moses was for all mankind. The Leviticus laws was for the people of Israel, but they could be good for all mankind. If the man in the mirror would decide to keep the Ten Commandments then would be a domino effect of love throughout the world.
The universe was made by God the Creator. There was a big bang. When God the said let there be light there was a big bang and the universe began to form.


Adam and Eve, All the people was not birth into the world by Adam and Eve. God spoke everything into existent. God took the dust/molecules of the earth and created mankind. From mankind God put them to sleep open up a womb and took a rib of man and made woman(womb of a man). God made he male and female. God used Adam and Eve to set the relationship between God and mankind. The telling of Adam and Eve in the scriptures shows you how they disobeyed God that led to the process of fall and the rebuild of the relationship between mankind and God the creator. If Adam and Eve would have obeyed God all mankind would have followed, So God cursed women that they will birth mankind into existent and Adam to work for his food and shelter. Adam and Eve had two children Cain and Abel. Cain killed Abel. Cain was exiled from land of Adam and Eve to the land of Nod with a people that already exist. This is where Cain got a wife and through that marriage Enoch was born.

Is the Bible Myth or True?
The argument must be used with evidence and the mind that God can do what ever he wants to.